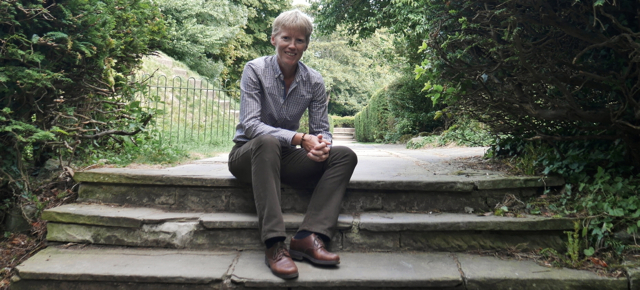 I offer one to one counselling and psychotherapy, supervision for counsellors and psychotherapists, and spiritual integration. I am also a trained mindfulness meditation teacher and qualified life coach.
**NEWS!!!! In February 2024 I will be starting a new personal and professional development group for counsellors and psychotherapists, "Through the lens of the Enneagram". For more information and booking, please visit the link in the top menu "groups" **
My intention is to offer a safe and trustworthy space in which you can explore what it is to be you. And while I have extensive training and experience, I consider this the work I needed to do to arrive in the therapist's chair as a human being: not an expert who tells you what to do or give advice.
Someone alongside.
Someone to whom you can bare your heart and soul.
Someone who will encourage your curiosity and help you cultivate self-awareness.
Please explore my website to get an understanding of how I work and if my approach feels a good fit for your needs. Do get in touch if you have any questions.
I am a Gestalt psychotherapist. My approach is also influenced by Buddhist ideas.
I offer both 1-2-1 and group supervision to counsellors and psychotherapists.
I mentor individuals wishing to integrate psychological and spiritual growth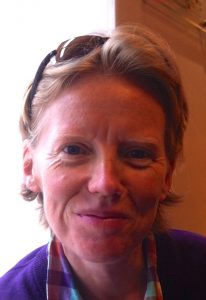 I have followed an interesting career path in counselling and psychotherapy, and like many of my colleagues in this profession, it comes as a second career. My original training was in sport and exercise physiology, and after obtaining my PhD in endurance exercise physiology I started out on a research career. It wasn't too long into this that I got bitten by the endurance sport bug, and I started competing as an endurance cyclist. From researching, to competing, to coaching. With this shift from lab scientist to hands-on work with athletes, my deep understanding of the human body was accompanied by growing insight into the human psyche – with time, my curiosity in the latter had me re-train.
At the time, in parallel to changes in what I was 'doing', I was also changing in my 'being'. The hours once spent training as an endurance cyclist were being spent on a meditation cushion. In the year I started my counselling training I was a regular traveller to New York, as back then this was one of the only routes available to become a meditation teacher. The path of meditation continues, and I am a practicing Buddhist in the Tibetan tradition.
I love my work as a psychotherapist and feel incredibly fortunate to also have a teaching role at the University of Brighton working with trainee counsellors and psychotherapists on the Post-Graduate Diploma and Masters programmes. Originally, an intention behind my re-training was to leave academia, but it looks like academia had a different idea! I'm very grateful things turned out as they did, as it's a privilege to facilitate the development of trainee therapists. Teaching also allows me to indulge my inner student.
On the days I am not working in private practice or teaching on campus, I can be found in my study at home. I am either practicing meditation, studying the Buddhist dharma, reading about psychotherapy, or writing about it all! Not far from my grasp will be a cup of coffee and an adorable tortoiseshell cat. I still ride my bike, but purely for enjoyment…and often with a coffee stop en route.